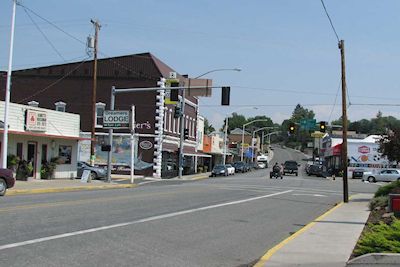 Who Is the Collaborative for Neighborhood Transformation?
Neighborhood Transformation (NT) arose from Community Health Evangelism (CHE) strategy, which is a wholistic, transformational, empowering ministry. CHE is being used in 120 nations, by 500 teams of many mission agencies and denominations, in over 5000 villages and neighborhoods of the world. What God was doing overseas in individual and community transformation was modified to work in under-served urban neighborhoods in the USA.
The Collaborative for Neighborhood Transformation (CNT) is made up of churches and agencies and individuals in a given city or community trying to implement Neighborhood Transformation in their selected neighborhoods. These churches and neighborhoods are networked into a city Collaborative and then the city collaborative is networked into the Collaborative for Transformational Ministry.
CNT Network Vision and Mission
Our Vision:   To see 100 North American cities wholistic transformed, city by city, in all areas of life by 2027. These cities to be networked together so eventually North America is transformed as a whole from the inside out.
Our Mission:  Assisting movements of transformation in urban communities thru churches, ministries and everyday people.
Purpose for Collaborative for Neighborhood Transformation
The Purpose of Neighborhood Transformation (NT), (overseas referred to as Community Health Education (CHE)) is to establish a wholistic, transformational ministry with the purpose of bringing together Jesus' Great Commission, found in Matthew 28:19-20, and His Great Commandment to love God first and then your neighbor as yourself as found in Matthew 22:36-40 in multiple neighborhoods within a city. This intertwines word and deed.
The Difference Between Doing Things for People and Their Doing it for Themselves
To find the difference between Doing Things for People, betterment and empowering others click here. This Neighborhood Transformation strategy raises up Community Based Organizations (CBOs), agency non-profits and churches to help people in impoverished neighborhoods take more responsibility for their own lives and then as a group begin to transform their neighborhood from the inside out. This is done by equipping people in the neighborhood to use assets that are found in their community and change what is being done in the neighborhood from doing and giving things to people to empowering them to do things for themselves.
Being a Catalyst
Individual church and agency teams act as a catalyst in an impoverished neighborhood to which they feel called. A neighborhood is small in geographic size, many times built around an elementary school, from the Census Trak in the Census. The team helps the people in the neighborhood identify assets present in their neighborhood that can be found in individuals, small groups, and formal organizations already. They find out what small groups within the neighborhood want to change or learn about transformation. This catalytic team then trains and coaches the neighbors on how to accomplish their own chosen objectives. Then these small groups of people are brought together into a neighborhood collaborative to deal with deeper issues in their neighborhood.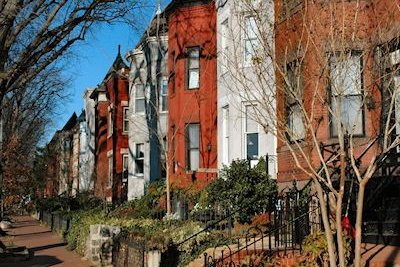 These catalytic teams train neighborhood people as Neighborhood Agents of Change (NACs). These NACs are directly involved in their neighborhood transformation by visiting approximately 10 neighbors, sharing what they have learned. NT is about re-empowering neighbors to help their neighbors.
Multiplication
Once multiple neighborhoods start to be transformed, the catalytic teams with people from their neighborhoods form a city network. This network begins to impact the city as a whole. A city begins to be changed from the inside out, one neighborhood at a time.
Training
There are multiple layers of training. First, training begins by preparing the church or agency team to be a catalytic change agent in their chosen neighborhood. Second, there are many topics to prepare local neighborhood leadership on how to lead their neighborhood. Lastly, there is a database of over 1,500 lessons that the trainers draw from to deal with topics that interest those in the neighborhood. Training details can be found here.
Goal
The goal is to transform cities, neighborhood-by-neighborhood, through the seamless combination of disease prevention, spiritual/moral teaching and community based organization and development, starting where the people are and doing what they want to do and by using local assets and reinstituting neighbor helping neighbor. Learn how to identify and build assets that transform- click here.