What is Neighborhood Transformation?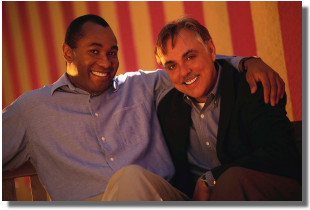 Neighborhood Transformation is a strategy which helps churches minister in a wholistic manner to people in urban poor neighborhoods. It empowers people to take responsibility for their own lives. It helps neighbors to help their neighbors and moves them from welfare and relief to empowerment. It focuses on assets found in the neighborhood which fosters local ownership instead of being based on problems which they expect outsiders to fix for them.
Neighborhood Transformation (NT) trains church lay-people how to enter a nearby poor neighborhood, develop relationships, identify assets already found in the neighborhood in individuals and groups. Then, by working with the local people, this information is used to improve the living conditions.
Have you been wondering how to begin to help your church change its ministry to a transformational, holistic ministry that empowers others instead of doing things for them? Do you see a need in your community and don't know where to start? From time to time we offer a course to begin to educate the broader church community on how a neighbor can connect with their neighbor and begin to create a new community, and as a group transform their neighborhood. If you would be interested in participating in this course, please contact us so we can notify you the next time it is being offered.

Multiplying Light and Truth Through CHE: This book examines the underlying philosophies, principles, training curriculums, and materials for establishing a community-based development program, which is integrated into an aggressive evangelism and discipleship ministry.
Order online for immediate download by clicking the BUY NOW image!
NT Training of Local Trainers - November 3-4, 2014 - This training includes ideas and techniques to transform individuals and neighborhoods by helping churches address the root causes of poverty, disease and spiritual darkness by training local church people to share the gospel and mobilize neighborhood actions. Neighborhoods identify their assets and take responsibility for their own lives by learning to change things that they want to see changed in their neighborhood. NT is multi-faceted, functioning in urban poor neighborhoods as Community Health Evangelism functions in the developing world. - Click here to register or for more info.